​​​​
St. Paul's Lutheran Church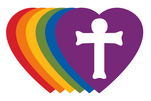 God saves us through his GRACE, given as an unmerited favor.
We are redeemed not by our own good works but through our FAITH in the saving works of Jesus Christ.
The BIBLE is the inspired Word of God and is the source of authority for faith and life.
By our BAPTISM we are initiated into the priesthood of all believers. We are called to confess Christ as Lord and Savior.
We are called to be ministers to one another.
God's GRACE and MERCY come to us by way of the Holy Spirit.
We are called to SERVE, and by serving we show our gratitude to God.